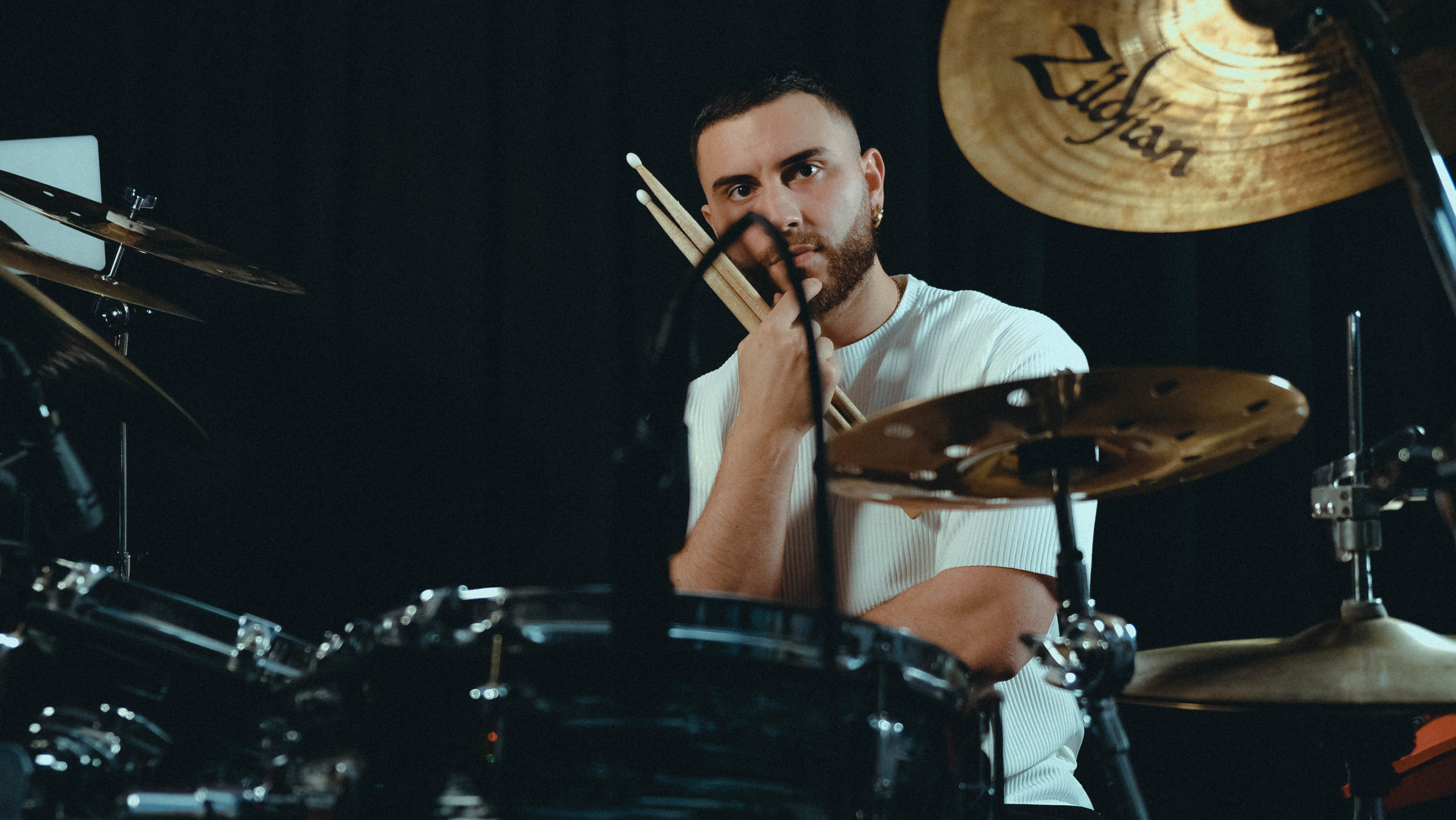 BIOGRAPHY
read my story
Loukas Angelo Avgoustinatos was born in Belgium on the 30th of April 1997. His father, Angelo, a guitar player, taught Loukas at an early age to play the drums. His mother had always believed that Loukas would become a great musician. "My dad had very good hearing and I remember that I was always astonished by his musical gift as we were able to play music together." His parents' culture encouraged their children take part in the activities that could enrich their spirit. Loukas soon revealed an exceptional sense and interest in music and this was why his parents did their best to enable him private lessons with professional classical musicians.
After one year of study, the lessons with his private teachers became inadequate. At the age of eight, the young artist was heard at the Music Academy of his native city where they decide to take charge of the musical education of the young prodigy. For several years he mastered the classical techniques of his favourite instrument: the drums.
Loukas is not only drawn to music as the art of image is a second love of his.
"I started at a normal school. I got quite good grades but then they slipped over the years. I was practicing my instrument more than I was studying for school. My inspiration for photography has always been around and I did have my parents to push me in a different direction. So then, I thought to myself why not? For me, the parallels between making music and taking a photograph are very strong, deeply ingrained and in harmony." He went from a traditional school to an art school and graduated in photography in 2015.
After graduating, he started his bachelor years at the Maastricht Jazz Conservatory in the Netherlands. In 2020, Loukas completed his bachelor's degree of jazz music and is currently studying towards a master's degree.
Over the years, Loukas' experiences range from touring Belgium, to working as a live drummer in America for headline shows and Big Band Jazz. He has supported many major musicals on tour, including "Rock of Ages the Musical", "Burn the Floor", "For the Record: The Brat Pack".
Although his name is synonymous with Contemporary R&B and Jazz Music, Loukas is a master musician who also plays Classical, Rock, Fusion, Blues, Latin and Funk styles. To this day, he continues to work at an astonishing rate in theatres, studio and cruises or at gigs around the world. His playing is highly technical, powerful, and dynamic. He is known for his ability to play anything with his hands. Loukas has gained invaluable insight into the business side of things. He understands and appreciates the amount of work it takes to be a successful, independent musician.
The young musician plays regularly at local venues and festivals, and picks up a variety of gigs along the way. He owns a recording studio and offers lessons, and custom drum tracks to musicians from around the world. He is also working on new album release as an independent artist which will include play-along tracks for fellow drummers.
Loukas is now pursuing his dream career in the United States of America and Canada where he has substantially widened his music horizons.